we rebooted the mystery for 2019 by sandwiching a SECRET flavor in the world's favorite cookie. what happened next was unprecedented—Bella Hadid wanted to be recruited as a detective. that's a first.
after turning the internetizens into detectives for 8 weeks, mystery oreo was Oreo's most talked about product of the year. and a wild guess, also #2 most sold. #1 being the original flavor.
the biggest mystery of 2019: case study
didn't matter if you're a verified-twitterati, news anchor or a self-proclaimed influencer dad, solving a mystery became more fun when you did it with your squad. here's some of my favorites.
oh, and Chrissy Teigen. she said we're "her" kind of funny. we heart her.
we teased social media with mysterious posts leaning on detective movie tropes and got the sleuths' attention.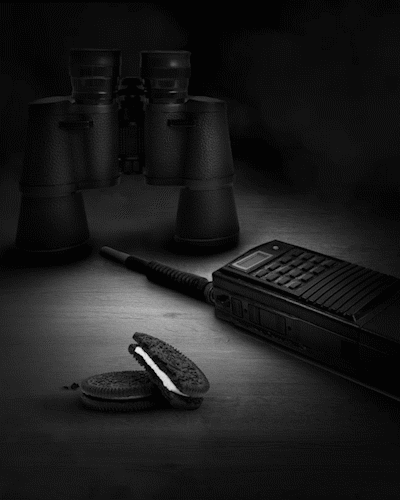 The clue was truly in the creme. we turned every Monday into a #mysteryMonday to release a clue for the flavor. the site brought in over a million mystery enthusiasts in search of answers.
the website to submit your mystery flavor guess, was full of easter eggs. visitors that clicked the unassuming oreo cookie  top left, were rewarded—a flashlight mode on a detective board with more clues ahead of time.
so, what was the mystery flavor? glad you asked.
Credits
AD: Rushil Nadkarni, CW: GRAHAM UNTERBERGER
GCD: JORDI MARTINEZ
designer: SARA GOFORTH
digital: lee khleang, Sean harrington, filip williander
Agency: The Martin Agency
PR agency: Weber shandwick