There's something about people listening to their best friends. so along with GEICO, we put everyone's best friend to the test. as a matter of fact, we went ahead and made a new breed.
smartdogs—The first dogs trained to train humans to STOP driving distracted.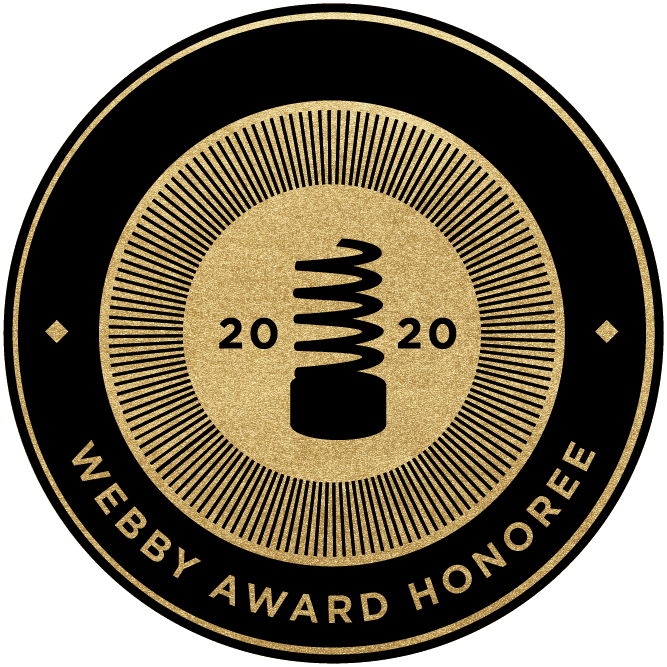 so here's that most watched geico ad on youtube so far.
because best furriends don't let friends drive distracted. which one is your favorite?

 the experiment wasn't, umm, "scalable," but The answer was clear. in fact, it was in your hands this whole time. and guess who figured it out?!
(Hint: not us)
smartdogs was a furs to reckon with. even GEICO couldn't stop them from taking over their social media. Geico's instagram was un-a-paw-logetically operated by Smartdogs for the month of April—the distracted driving awareness month.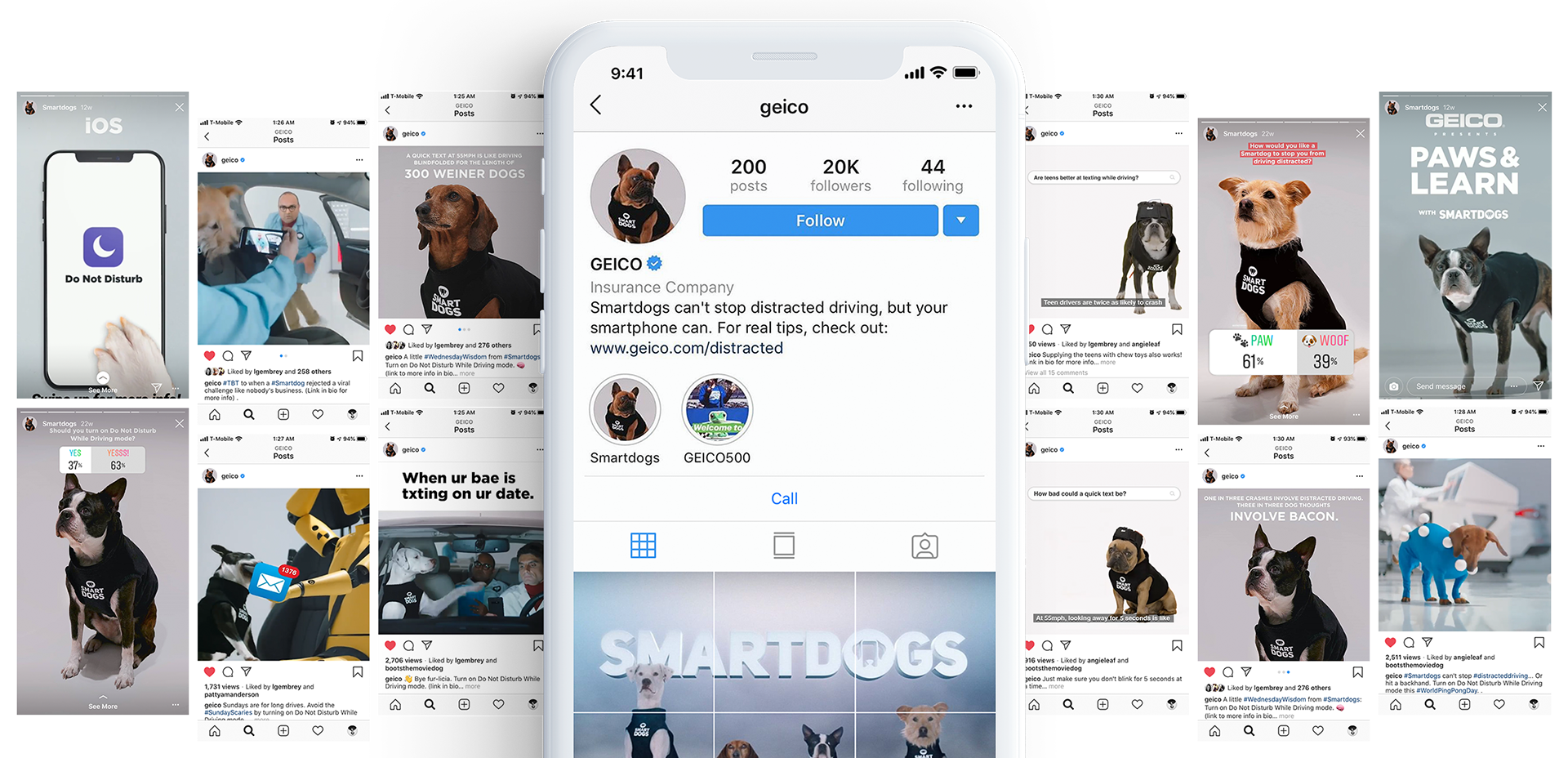 with the help of a mind-reader device, they went on to solve some of internet's frequently arr'fed questions. you'll find the whole bunch on
Geico's youtube
but below are my favorites.
we made a digital hub for the campaign that housed all the fur-one-one. The canines went on to demonstrate how to turn on the do not disturb while driving mode across all the phones. what a time to be alive, right?
the heroes deserved their own glorious paw-sters. so we adorned some streets with Geico's simple tip.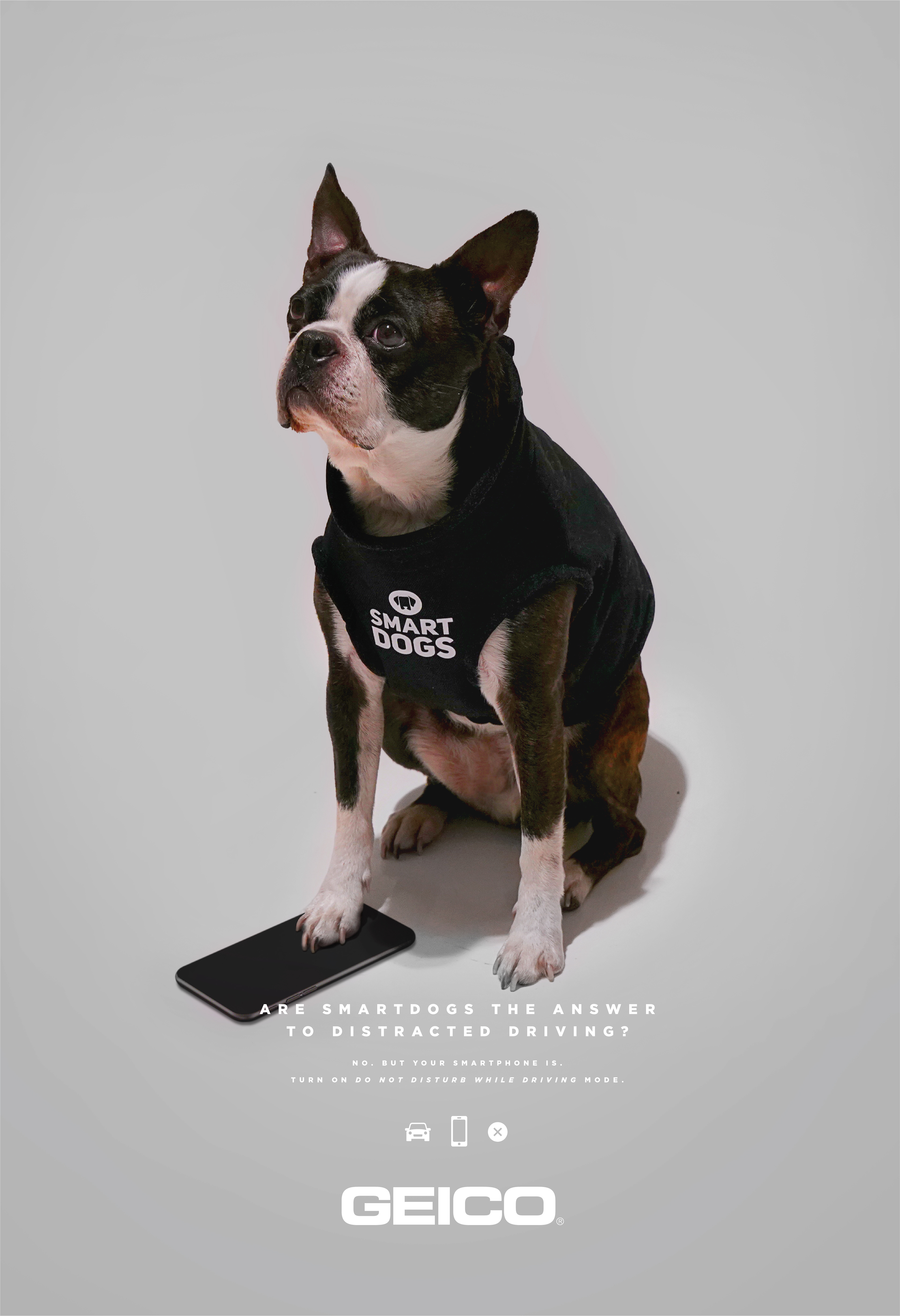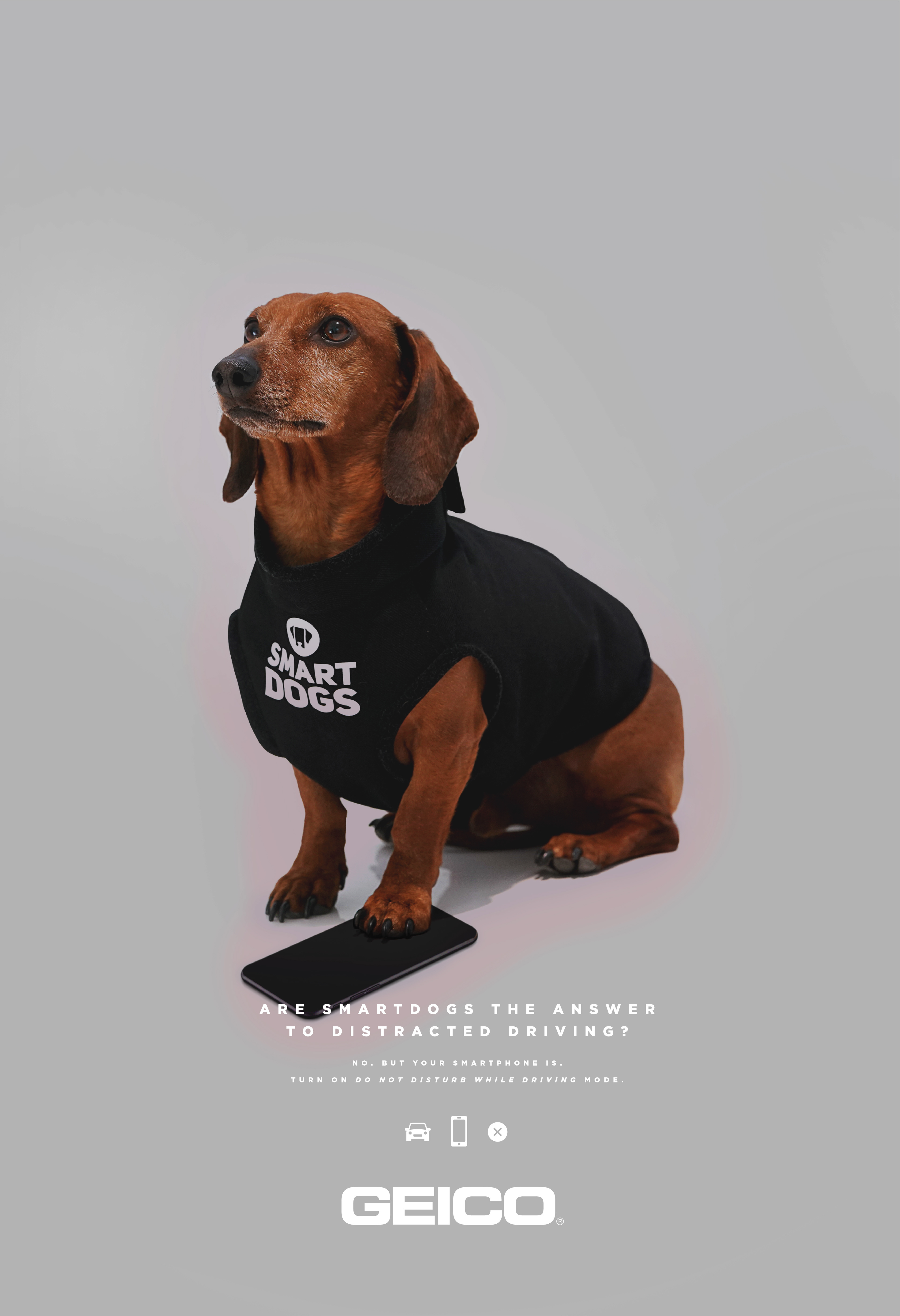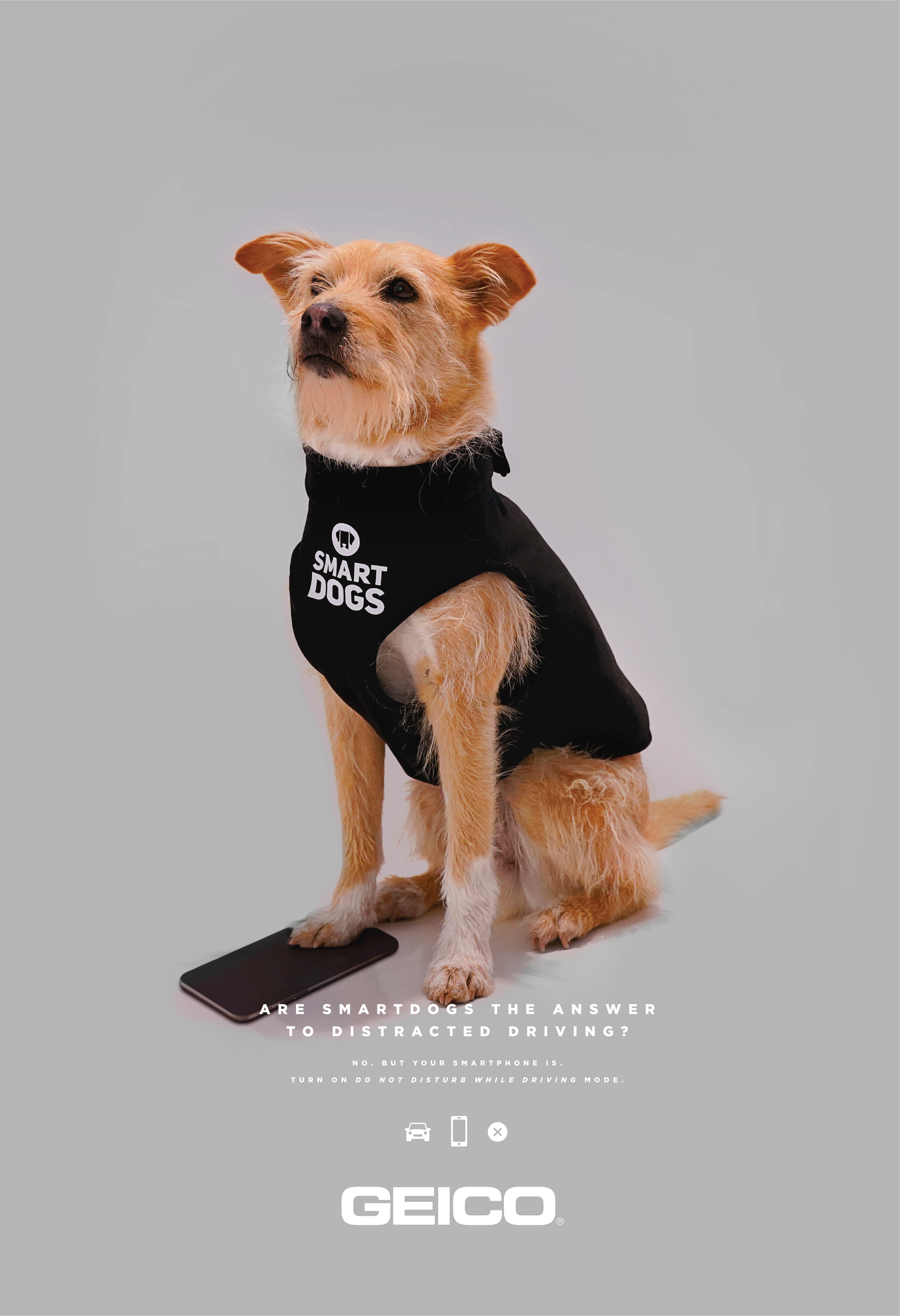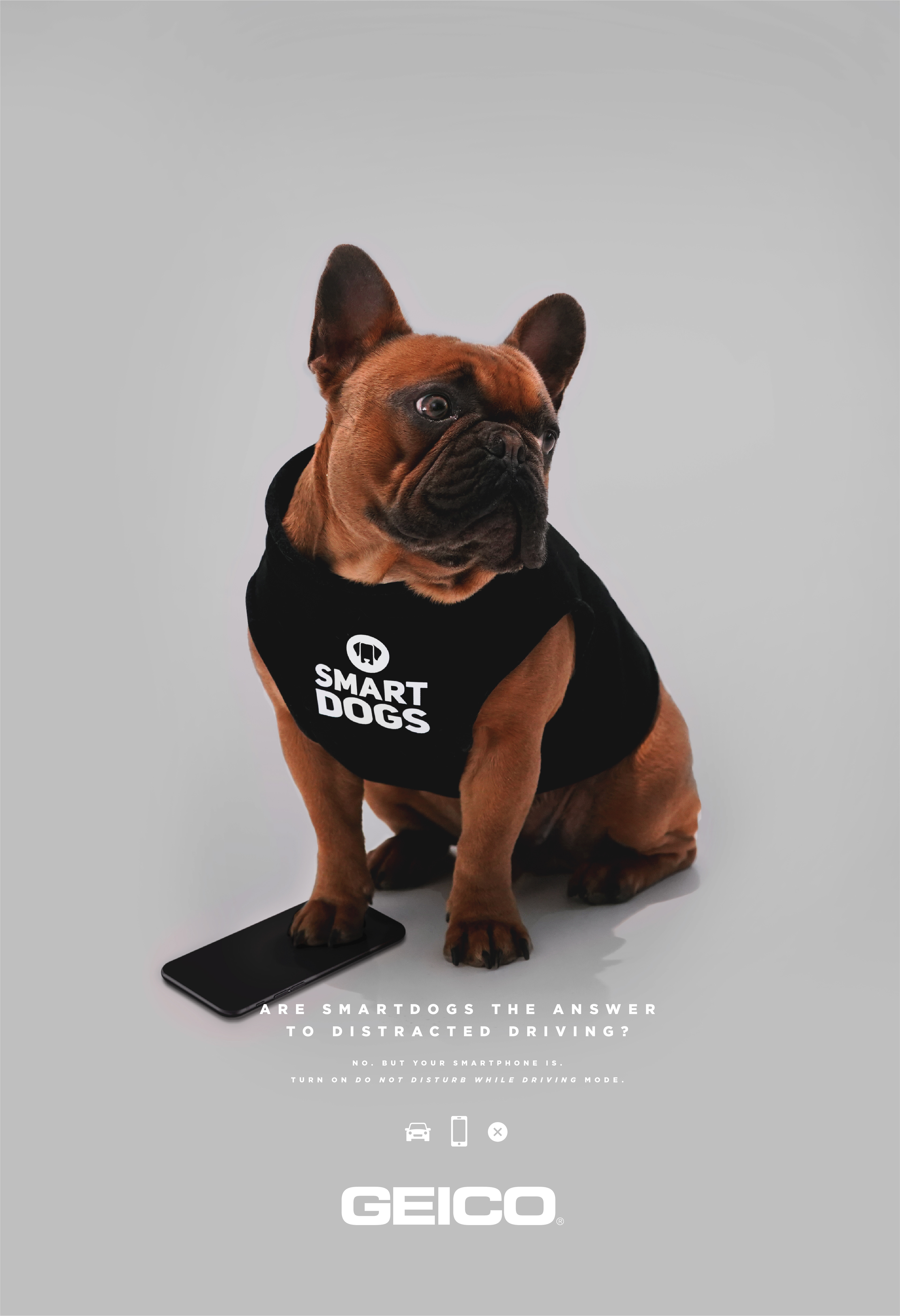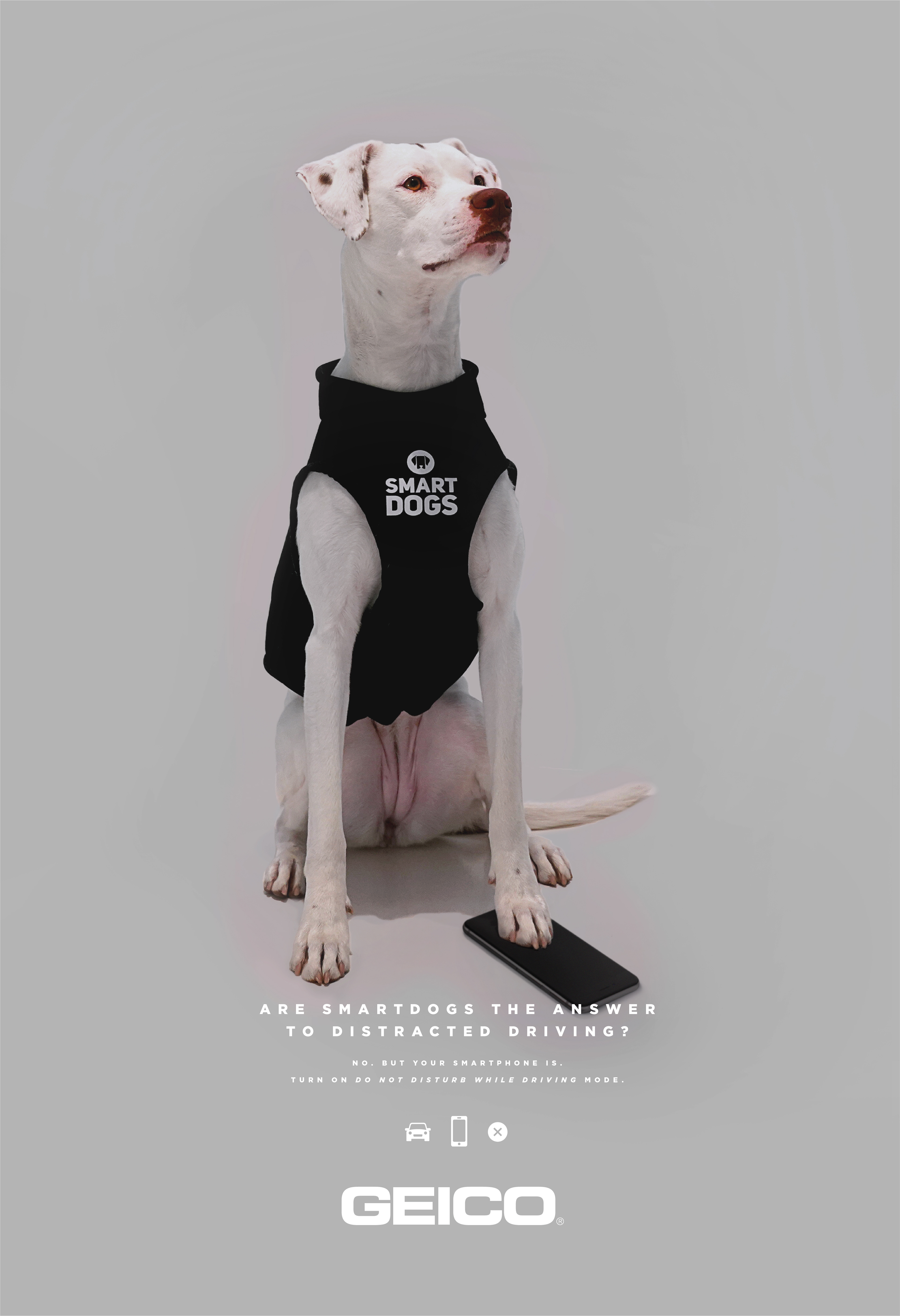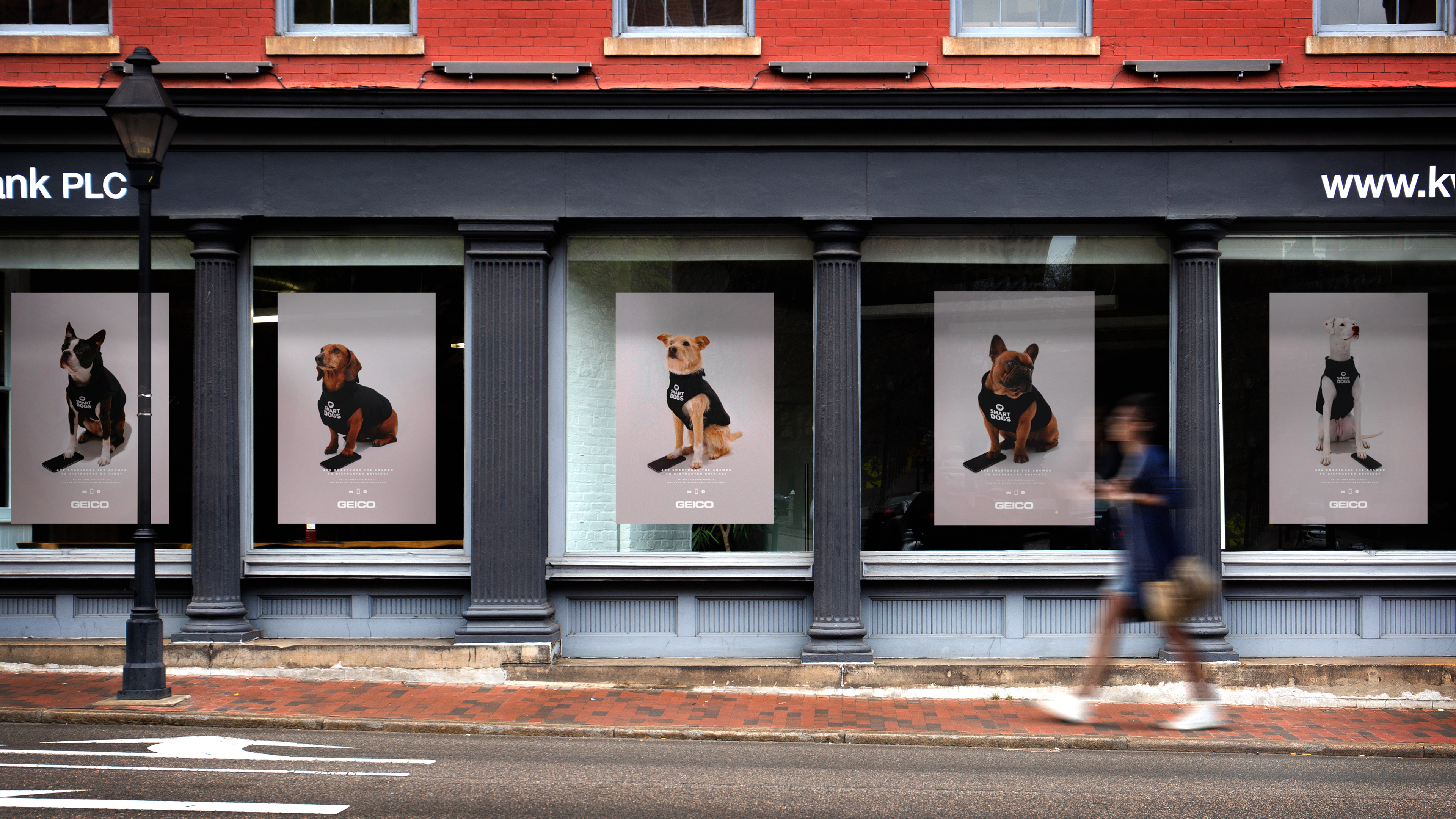 people took notice. people loved the effurt. even the cmo of unilever was asking for one.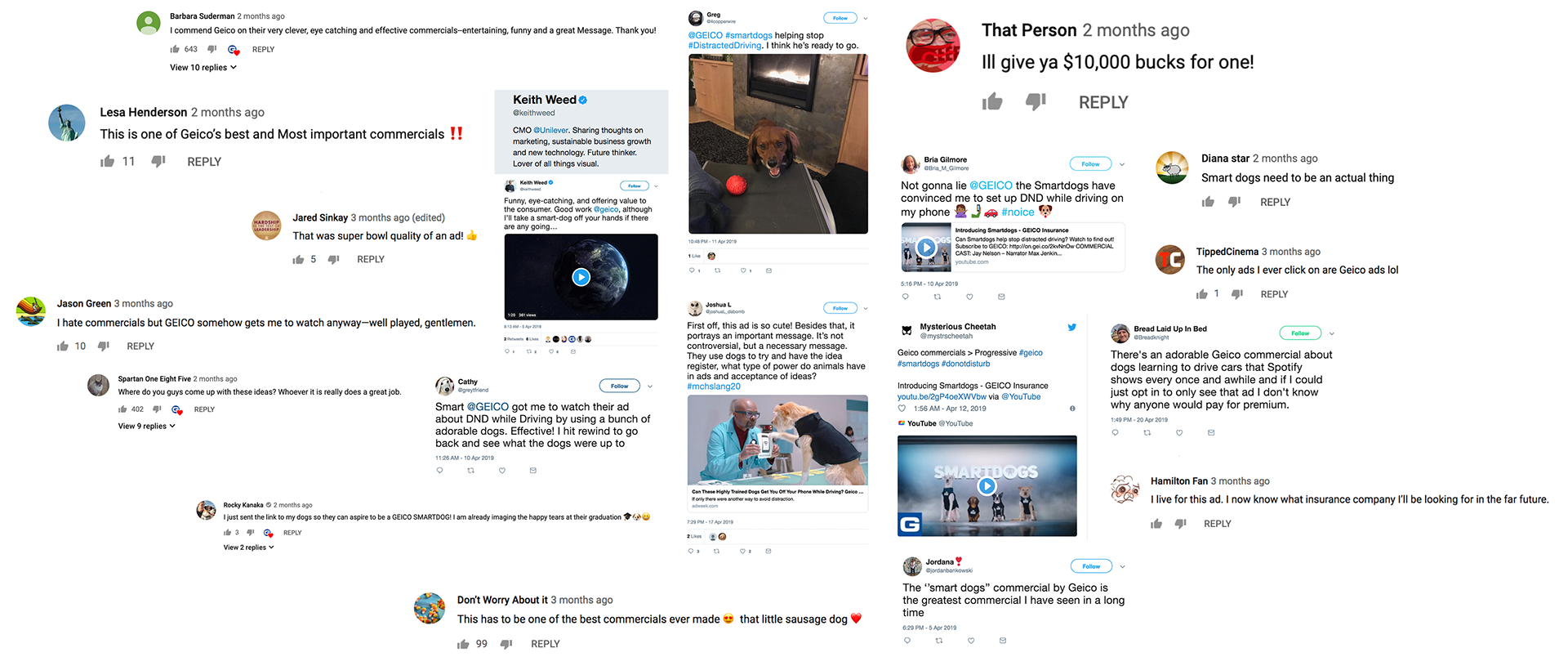 Credits
AD: Rushil Nadkarni, CW: Dave Ashton
CD: Neel Williams, Justin harris
Agency: The Martin Agency
Director: Terri Timely
production: Park Pictures
color/vfx: ArtJail